US Raw Steel Production 2023: Increases Reported for Q3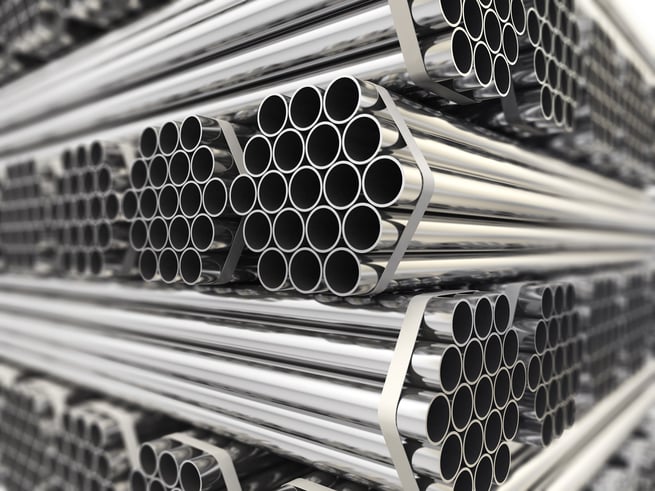 The American Iron and Steel Institute reported that as of June, year-to-date steel production was down 2.5% year-over-year. This year, production is at 49.362mt, compared to 50.641mt last year at this time.
Production of US raw steel, however, saw a 1.5% increase week-over-week. Meanwhile, US capacity utilization was 76.6% (versus 78.1% last year at this time). The report also notes that capacity utilization has been below 80% for 53 consecutive weeks.
Understanding Lead Times
Supply chain participants need to remain aware of the lead times for steel products. At the beginning of August 2023, lead times have generally shortened. For DOM tubing, for example, the lead time is between six and 12 weeks, while lead times for cold-drawn seamless tubing is down to 10 to 18 weeks, compared to 12 to 20 weeks in July.
Structural tubing mill lead times are anywhere from one to four weeks following order receipt, while the long-term average for HRC lead times of 5.6 weeks has fallen to 5.4 weeks. For Dura-Bar Continuous Cast Iron, the size, grade, and finish can influence mill lead times, but the current average is one to three weeks.
Market Status During Q3
Keeping track of the various markets provides insight into projected timelines for projects and potential delays.
Market Status by Division:
Structural Tubing: The CRU Index appears to have hit bottom, allowing the structural tubing prices to bottom out after a continued decline through the second quarter. Pricing continues to be fluid and competitive marketplaces continue to be the site for deals.
Mechanical Tube: Mechanical tube prices remain flat, with lead times shortened for DOM and CDS. HRS tubing, meanwhile, has lead times of over 30 weeks domestically, although sources say it can be obtained on the spot market.
Cast Iron: Dura-Bar's surcharges remain on a decline since May, with projections looking flat in the third quarter. Base prices remain steady, with no increases since April 2022.
Scrap & Steel: The outlook for scrap and steel remains uncertain, according to the

August State of Steel blog

. Some market sources expect prices have hit a floor, and concerns focus on whether the weak scrap export market will serve as an offset. In some regions, scrap prices are 50% lower month-over-month.
US Raw Steel Production 2023: Looking Ahead
Project timelines can be adjusted based on current lead times for the needed materials. With shorter lead times, now is an even better time to consider onshoring. Meanwhile, it pays to keep an eye on the market status to be able to pivot accordingly if projections change unexpectedly.
State Line Has an Eye on Market Status
State Line Supply staff can discuss the markets and your project needs, and they can provide a projected timeline for your specific situation. Start the conversation today for the best grasp of the big picture.