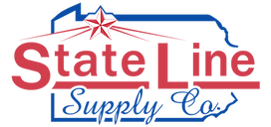 State Line Supply Company
The State Line Supply Advantage
Our premier metal service center carries a large inventory, that we are able to supply our customers quickly and accurately. We accept walk-ins and orders of all sizes while offering free shipping for purchases over $125. State Line services northwest Pennsylvania and the western New York area.
As a metals service center, we offer many value-added services. We have forged strategic partnerships to best meet the needs of our customers. We're ready to discuss your high to low-volume order solutions.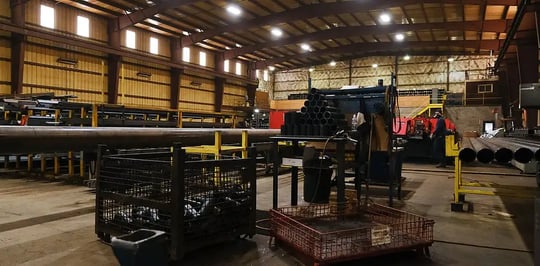 OUR PRODUCTS
State Line Supply Company is your premier Metal Service Center. We have been providing products to our market for over 100 YEARS!
OUR SERVICES
High Speed

Auto Indexing

CNC

Band Saw Cutting

Cut to length services – High or Low Volume Piece Jobs

Shearing

Plate Burning

CNC Machining of Parts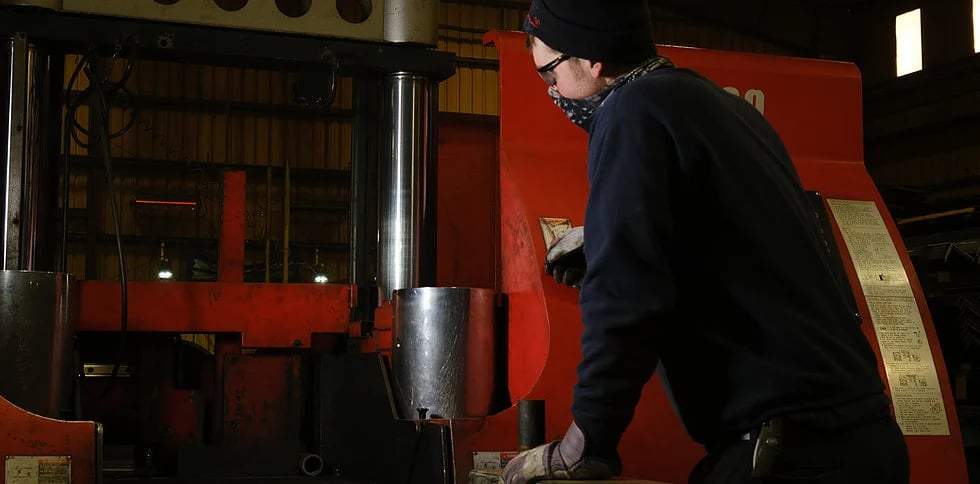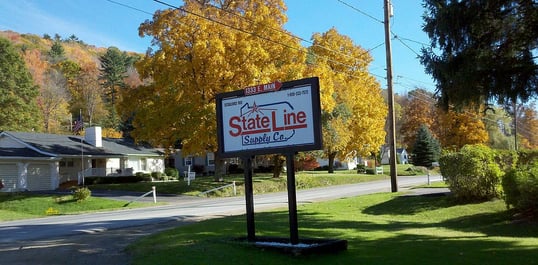 DELIVERY
State Line delivers orders of $125 or more for free.
State Line Supply Co. will work with you to ensure your special delivery will be delivered promptly and reliably. Special deliveries requests are possible and welcomed!
We offer Pennsylvania and New York state tax exemptions! Please contact us for more information.
Alternate Contact Emails
State Line Supply Company
1333 East Main St
Bradford, Pa. 16701
Sales Team
Vince Montecalvo: Vice President of Sales & Marketing
Vince is the new guy at State Line coming to us in January 2018 from Zippo Manufacturing where he
held the position of Director of North American Sales. Vince has over 35 years sales and management
experience and understands what it takes to provide our customers with the best service possible.
Vinnie @statelinesupply.com
---
Tom Vinciquera: Account Manager
Tom is State Lines most senior salesman. Tom has nearly 40 years of industrial and structural steel sales
experience with over 30 of those years being spent at State Line Supply. Because of this, Tom has
acquired all the necessary skills for better understanding of our customers wants allowing him to help
them remain competitive in their markets.
Tom @statelinesupply.com
---
John Rounsville: Account Manager/ Machine Shop Supervisor
John is another long-time employee of State Line Supply with over 30 years of industrial and structural
steel sales, over 20 of those years with the company. John also possesses a hands-on approach which
affords him a great understanding of machinery operation and how to quickly dissect a solution to the
most challenging of inquiries.
John @statelinesupply.com
---
Operations
Dave Reid, Operations Manager
Dave has been with State Line for over 25 years. Dave has worked in most every job function enabling
him to understand and find the most economical and efficient solution to all customer needs providing
our customers with the best service possible.
---
Administration
Robert Douglas, President
bob@statelinesupply.com
Anne Bouquin, Office Manager
anne@statelinesupply.com
David Zuckerman, Owner
dzuck@statelinesupply.com
Come Visit Us!