Metal Fabrication Services For the Oil and Gas Industry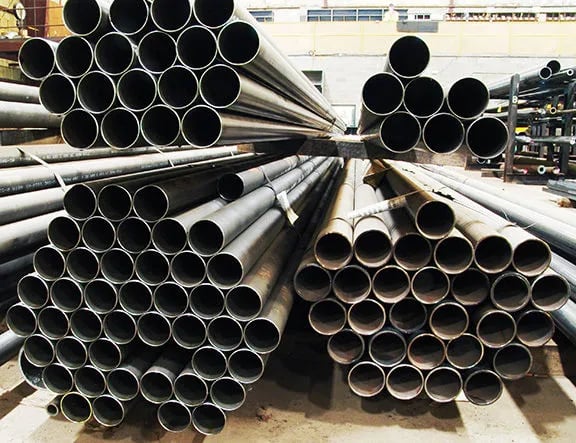 A major concern for any oil or gas servicer is reaching a job only to discover a damaged, miscut, or misthreaded pipe.
Such mistakes can cause serious delays for:
Fracking services
New well or derrick installations
Routine maintenance
Well capping
In order to maintain your production schedule, investing in metal fabrication services can ensure you receive the pipe or part you need cut or machined exactly to your specifications.


Roll of Metal Fabrication Services in the Oil & Gas Industries
For the oil and gas industries, prioritizing accuracy and quality is key.
Since even the slightest deviation from your original specifications can have catastrophic consequences down the line, it's important to consider purchasing the pipes, fittings, and other components from a trusted metal services provider.
In addition to enhanced quality and precision, partnering with a leading provider of metal fabrication services also includes many benefits for oil and gas companies:
Quality and precision
Increased efficiency
Durability and Strength
Complete Customization


Quality and Precision
Mass-produced parts rarely hold the same quality and precision as custom-machined parts. For the oil and gas industries, integrating custom metal fabrication services is crucial to ensuring that every pipe, fitting, or component will hold up to the harsh operating environments it lives in.
With metal fabrication services, skilled fabricators produce the parts to your exact specifications, with precise measurements that meet tight tolerances.


Increased Efficiency
Parts that are difficult to assemble or attach to a good system can decrease efficiency and productivity and can become the bottleneck of your production. Since custom parts are made to your exact specifications, they can be designed for easier installation and use. In addition, it is often possible for multiple parts to be combined into a single component, resulting in fewer parts to assemble and manage.
To ensure you're getting the right part, it's crucial to look for a state-of-the-art metal services provider that uses an order tracking system to ensure you're getting the right part every time.


Durability and strength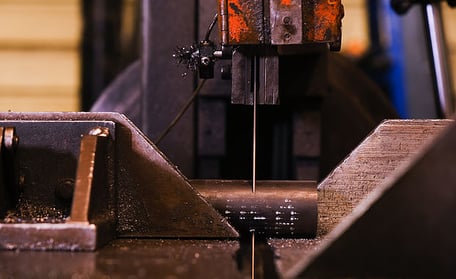 While stock parts may work in a pinch, they won't have the same strength and durability that a custom-made component made will. Parts that are specked to your project's specific design will often have a longer life span because they're engineered and manufactured with that specific job in mind.
For oil and gas well servicers, integrating metal services means increased efficiency and less time spent finding the right fitting or joint.
Enhanced Customization
For the oil and gas industry, finding stock parts that fit your specific well or pipeline design is often challenging and time-consuming.
Instead, working with a steel servicer to customize your components to get the exact shape, size, and finishing that your job calls for will increase efficiency, durability, and ease of installation.
Steel Fabrication Services | CNC Machining, Sawing, & Milling
No custom fabrication shop would be complete without a range of machining capabilities and value-added services.
In order to streamline efficiency for any future needs, it's important to work with a metal service provider that has CNC machining, sawing, and milling capabilities.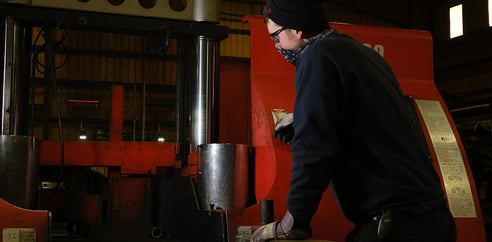 It's important to look for a shop that has the latest in machining, CNC, milling & finishing technologies, including:
Automatic indexing saws (Amada HF400/530
CNC and Lathe Machining (Hass Verticle Mills)
Plasma Cutters (Hypertherm Powermax 85)
Oxy Fuel Torches
Burn Tables
Skat-Blast SandBlasters
---
PRO TIP: Look for a metal services provider that also has delivery capabilities!
---

Metal Fabrication Services | The State Line Supply Advantage
Your one-stop shop for all industrial value-added services such as CNC machining, milling, and custom sawing, State Line Supply Co offers a range of services aimed at providing the highest-quality products for the oil and gas industries.
Perfect for any large or small volume production work, State Line can provide its customers with cut-to-length products, saving you time and ultimately money.
Have questions about metal fabrication or value-added service from State Line?
We invite you to call and discuss your delivery needs with our account managers at 800-333-7572. The better we understand your needs, the better we can serve you!