Benefits of Value-Added Metal Services
Regardless of their industry, all companies have to balance the handling of profitable and not profitable tasks. Mix in product delivery concerns during periods of overflow, and that balance may require outsourcing some tasks.
For most companies, finding the right metal service company to partner with can make or break a job depending on costs and value-added services. If you attempt to handle these tasks in-house, you might find yourself delayed in completing the project, over budget due to the time needed for your staff to learn the task, or dealing with delays due to outdated machinery.
Partnering with a metal service company that has experienced staff and the necessary equipment provides a number of benefits, from advanced machining capabilities to on-hand inventory supplies.
When outsourcing jobs, it's essential to find a company that will help reduce your equipment costs and staff salaries allowing you to efficiently allocate your employees' time to the project at hand. It is also necessary to find a metal service company that can handle the specific tasks you need to be completed. Not all metal service companies are created the same. Equipment, know-how, and services offered can differ based on the company you speak to in regard to value-added services.
6 Benefits of Value-Added Services
Whether you work in the oil and gas industry or another field, quick and efficient service as well as specialized orders handled in a timely manner facilitates project completion. We consider a partnership with our clients as a way to extend the following benefits: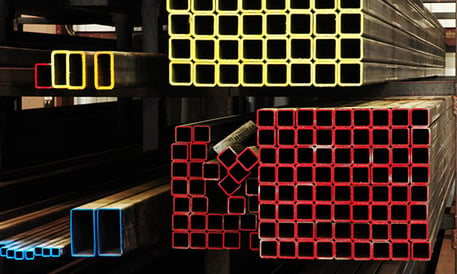 1. Accuracy
In order to keep all elements of an order organized until delivery, an efficiency system known as KanBan, where baskets are used to house each component ordered is utilized to maximize effective order processing.


2. Time Saved
For those located in the Northwestern PA and Southern Tier of NY, time can be saved by working with a metal service company that is nearby. This better facilitates the transportation of orders from company to client and also reduces off-shore supply chain issues.
The decision to establish a partnership for these projects not only allows your own employees to focus on the completion of other projects but it also factors in proximity to provide quick turnaround times on the tasks the company can take off your plate.


3. Money Saved
Time saved is money saved. This means having the job done right the first time. Partnering with an expert metal shop for your industrial value-added services such as CNC machining, milling, and custom sawing means your work is completed with extreme accuracy. Outsourcing these tasks allows your staff to focus on their expertise, while your chosen metal service center completes your job. This saves time, money, and allows staff to productively continue with the job they were hired for without the frustrations of unexpected distractions.
4. Large Inventory On-Site
A metal service company (such as State Line Supply) maintains an inventory stocked with the customer in mind, allowing the ability to provide what our customers need when they need it. Housing large inventories allow us to deliver most products with quick lead times.


5. Available When You Need Something
Walk-ins are welcome, and we are happy to accommodate your immediate needs, as long as our production schedule allows for it. We are happy to discuss bigger orders and provide a potential timeline for the delivery of those as well.

6. Additional Services On-Site
During the course of a project, you might find yourself facing a request you weren't expecting from a client. If you choose to outsource certain tasks, they will be handled by trained experts with the correct machinery on-site. This can mean the resolution of a metal issue you didn't even have on the radar, all with minimal time lost.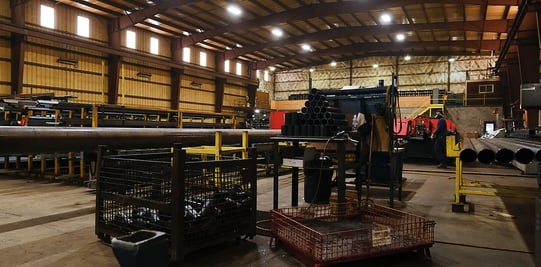 A metal service company offers a number of additional on-site services including,
Shearing services
Kitting services,
Plate-burning (which provides the desired finish/result),
Sand-blasting ( which removes impurities).
CNC Machining.
Reliability Over Time: Partner with the Right Company the First Time
As a family-owned company, State Line has proven experience providing reliable value-added manufacturing services. We have our own fleet of trucks available for timely delivery (based on geographical area) and offer a variety of services to ensure your project timelines can be met as needed.
Value-Added Manufacturing Services | Consult the Experts
State Line has a long history of established operation, providing metal services to a range of industries. Reach out to consult with a State Line Supply Co. staff member today for reliable service.